One of the advanatges of having friends that shoot is getting to borrow their toys, which is exactly what I've been able to do for the last few days, specifically a Labradar doppler based chronograph.  I've had a 8″ 300 BLK SBR (Noveske Barrel) for a while now and have slowly assembled the components to load subsonic ammo: H110 powder and 208 grain HPBT Match King bullets specifically.  The chrono was the last missing piece I needed to make sure I was loading right up to but just enough under supersonic.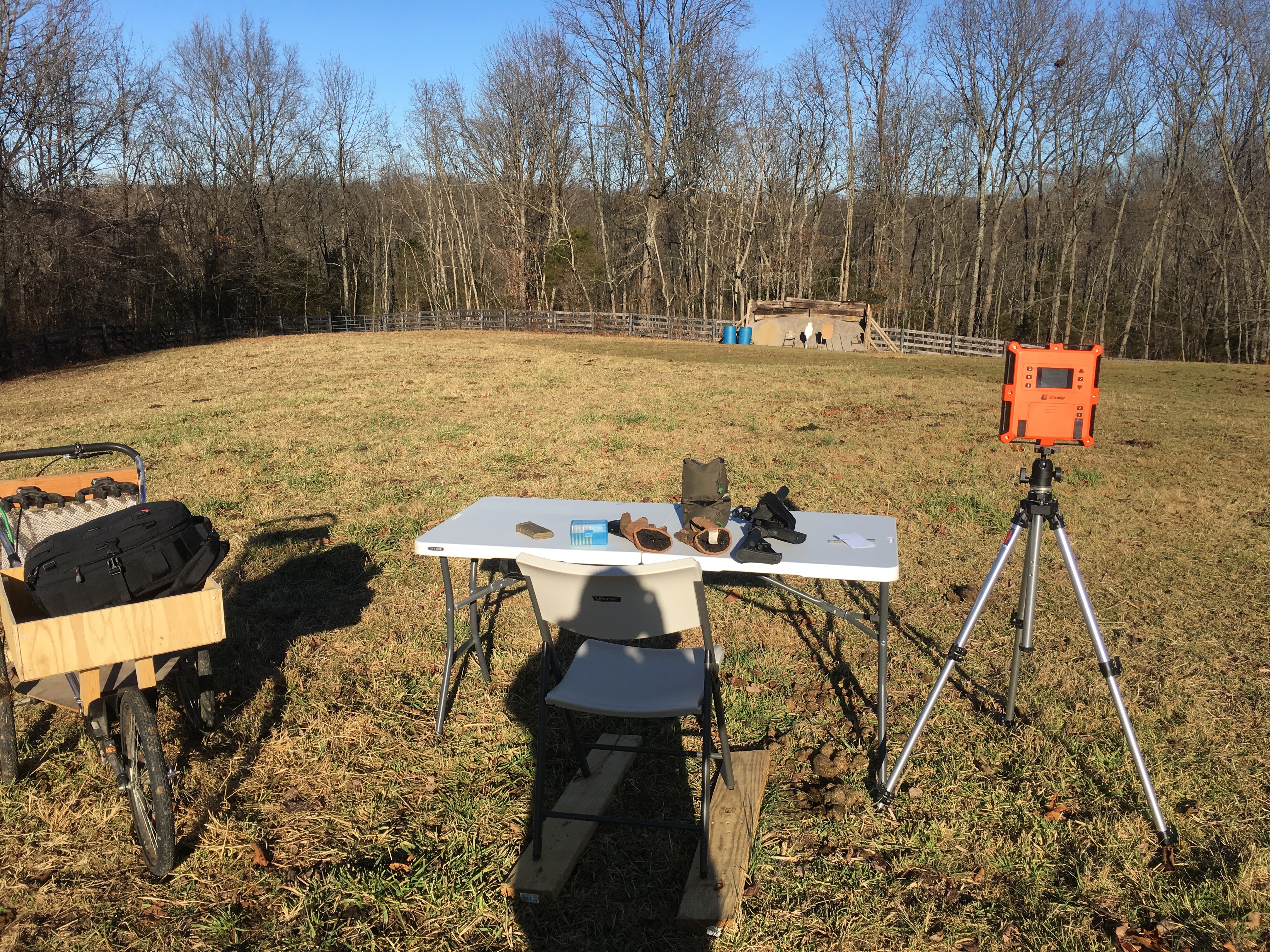 I grabbed some load data from the Hornady website which suggested 9.6 grains for s subsonic load.  With that as a base, I rainbowed up .3 grains to 9.9 and down .5 grains to 9.1, loading 5 rounds of each with a crimp.
This was my first time using the Labradar and I have to say I am impressed.  Maybe not ~$600 impressed, but again, it's good to have friends ;-).  Overall it worked well, although I could not get it to trigger acoustically when my SBR was suppressed, but the doppler based triggering seemed to work fine.
Overall conclusions:
I think I will load out the rest of the 208 grain bullets I have with 9.8 grains.  I had one 9.9 that went supersonic.  It was around 43 degrees today so I am thinking 9.8 should keep me right under sub sonic even when it gets warmer.  Although the 9.9 was my best group by far…maybe I need some more experimentation with a better powder measure (see next point).
I need a more accurate powder measure.  I was really suprised with the velocity spread on some of the rounds.  I suppose it could be that the Labradar wasn't triggering or tracking well, but I don't think so.
I found it interesting that all loads cycled the gun with no issues and even locked it back when done.  I will have to try the final load unsupressed to see that is a factor.
Details for each load below:
9.1 grains H110
| | | |
| --- | --- | --- |
| Stats – Average | 926.32 | fps |
| Stats – Highest | 936.87 | fps |
| Stats – Lowest | 910.69 | fps |
| Stats – Ext. Spread | 26.19 | fps |
| Stats – Std. Dev | 9.81 | fps |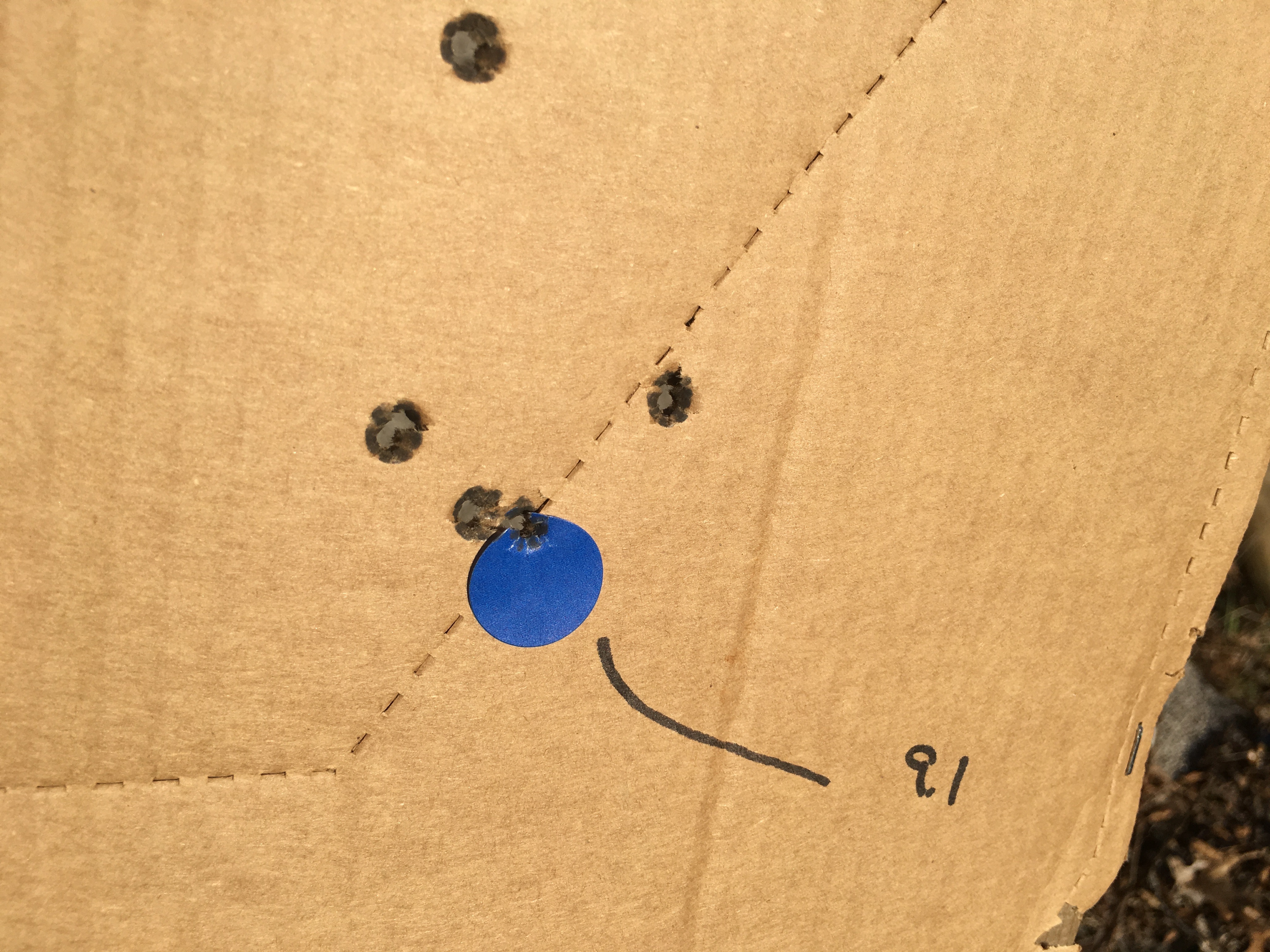 9.2 grains H110
| | | |
| --- | --- | --- |
| Stats – Average | 942.55 | fps |
| Stats – Highest | 964.82 | fps |
| Stats – Lowest | 902.65 | fps |
| Stats – Ext. Spread | 62.17 | fps |
| Stats – Std. Dev | 34.63 | fps |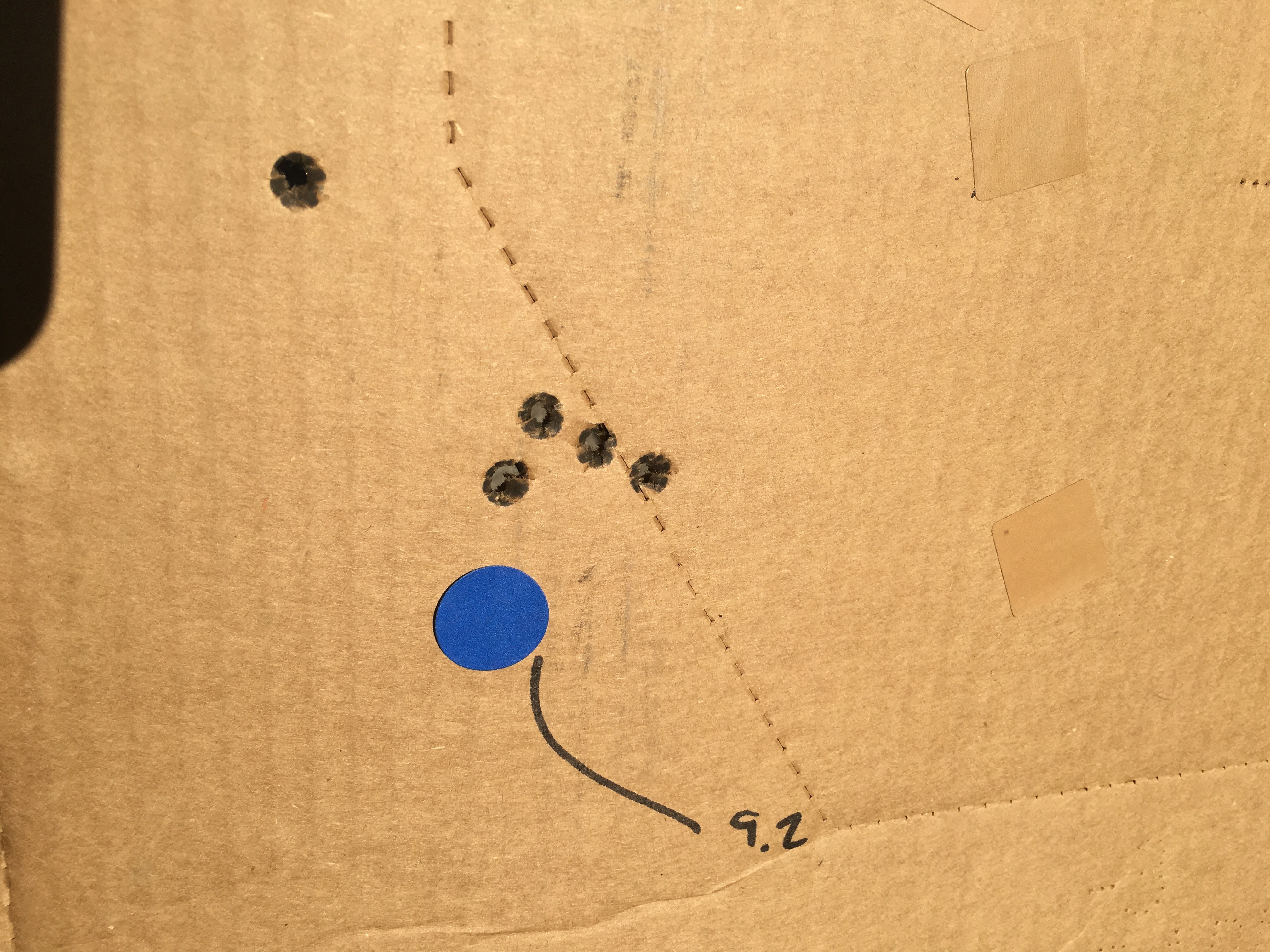 9.3 grains H110
(NO data …I forgot to arm the Labradar… 🙁 )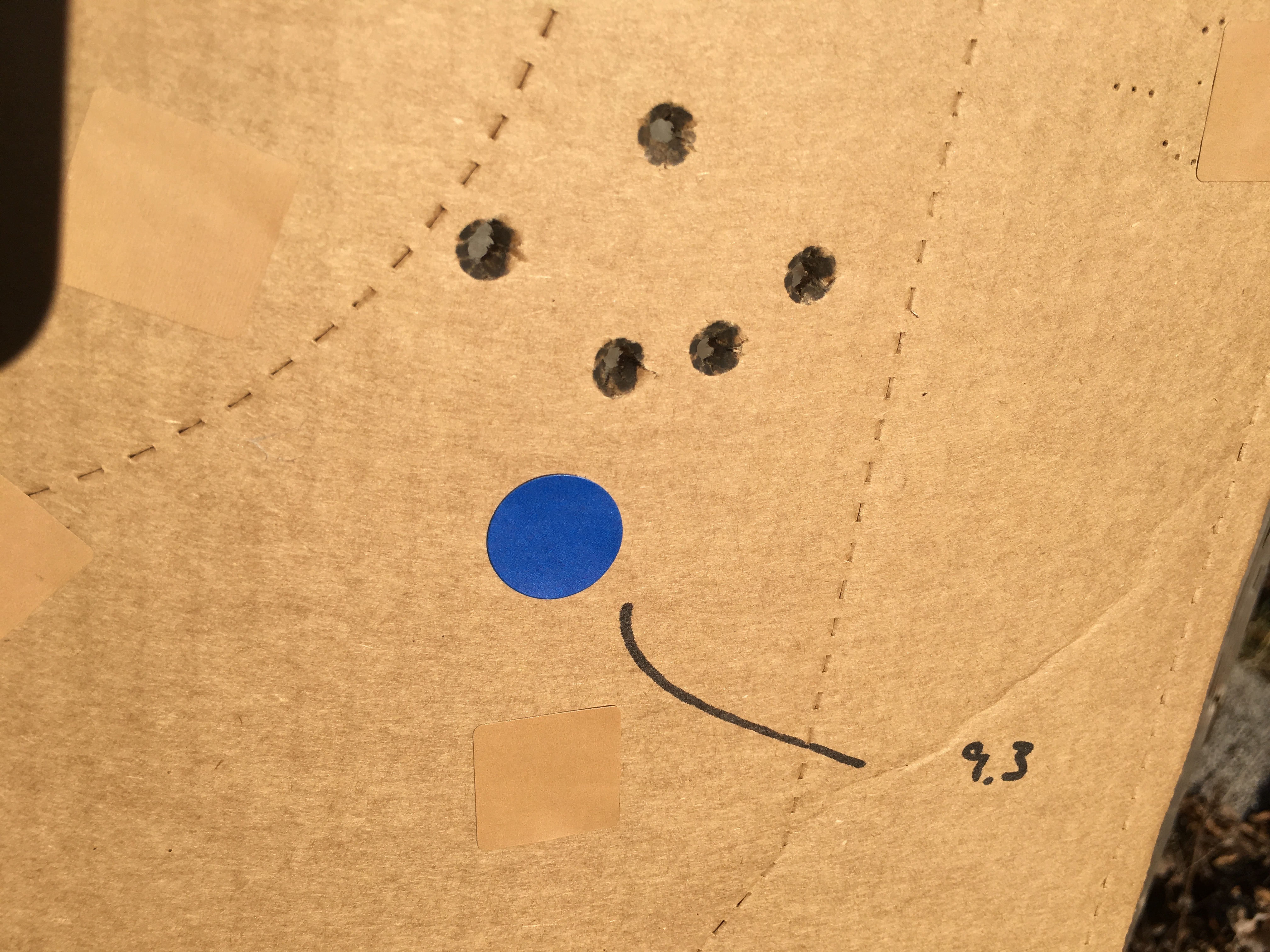 9.4 grains H110
| | | |
| --- | --- | --- |
| Stats – Average | 939.41 | fps |
| Stats – Highest | 1033.25 | fps |
| Stats – Lowest | 663.13 | fps |
| Stats – Ext. Spread | 370.12 | fps |
| Stats – Std. Dev | 136.89 | fps |

9.5 grains H110
| | | |
| --- | --- | --- |
| Stats – Average | 956.69 | fps |
| Stats – Highest | 1038.89 | fps |
| Stats – Lowest | 815.3 | fps |
| Stats – Ext. Spread | 223.59 | fps |
| Stats – Std. Dev | 97.55 | fps |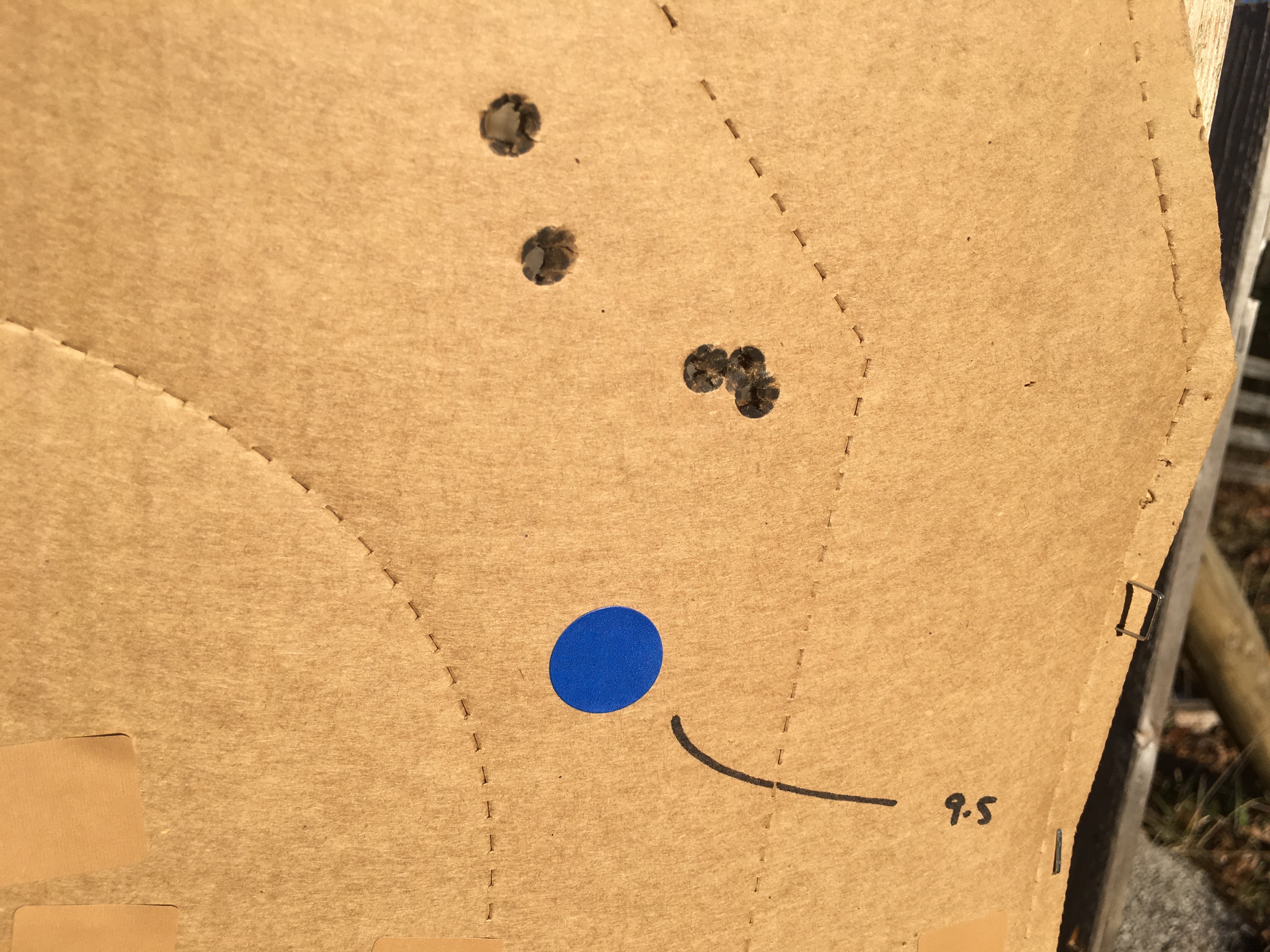 9.6 grains H110
(This was my first set of shots and there were only 4 captured since it took me the first shot to figure out that the acoustic triggering wouldn't work…and even of the 4 I think there were some triggering or tracking issues so this data is probably bogus)
| | | |
| --- | --- | --- |
| Stats – Average | 863.54 | fps |
| Stats – Highest | 1058.76 | fps |
| Stats – Lowest | 679.97 | fps |
| Stats – Ext. Spread | 378.79 | fps |
| Stats – Std. Dev | 173.61 | fps |

9.7 grains H110
| | | |
| --- | --- | --- |
| Stats – Average | 1025.33 | fps |
| Stats – Highest | 1083.55 | fps |
| Stats – Lowest | 1005.14 | fps |
| Stats – Ext. Spread | 78.4 | fps |
| Stats – Std. Dev | 38.81 | fps |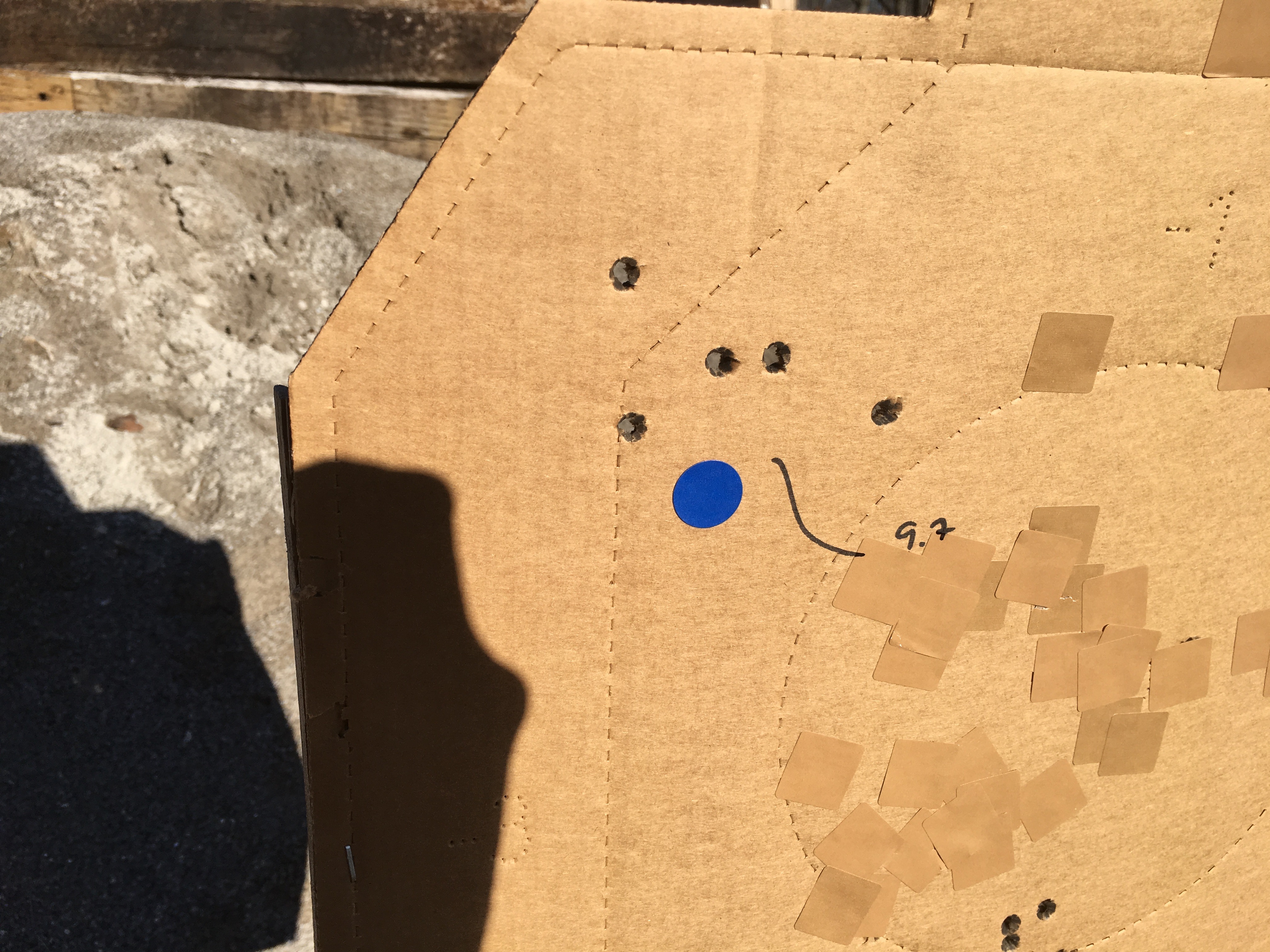 9.8 grains H110
| | | |
| --- | --- | --- |
| Stats – Average | 1060.98 | fps |
| Stats – Highest | 1082.36 | fps |
| Stats – Lowest | 1043.84 | fps |
| Stats – Ext. Spread | 38.51 | fps |
| Stats – Std. Dev | 14.01 | fps |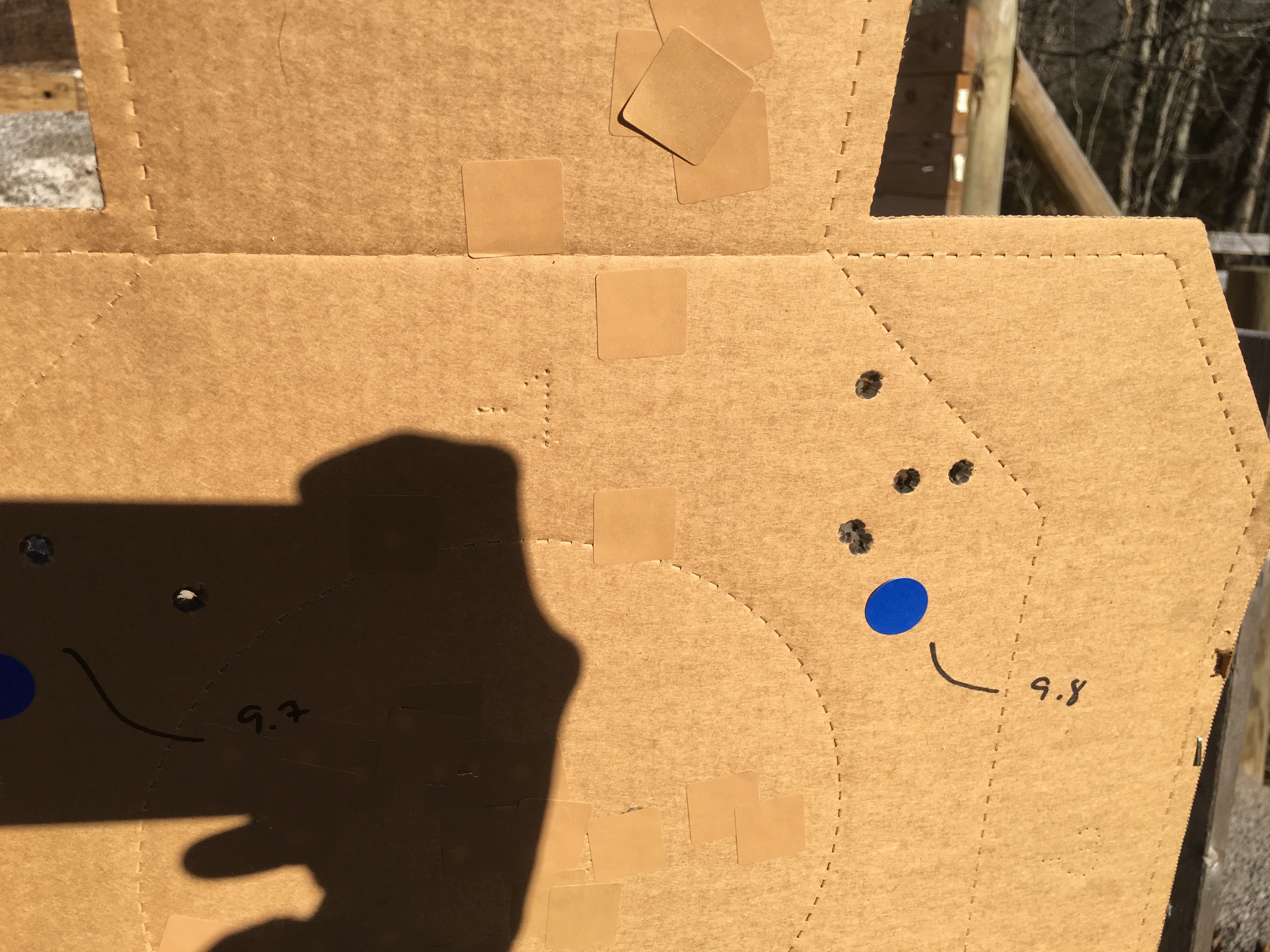 9.9 grains H110
| | | |
| --- | --- | --- |
| Stats – Average | 1044.19 | fps |
| Stats – Highest | 1119.09 | fps |
| Stats – Lowest | 882.99 | fps |
| Stats – Ext. Spread | 236.09 | fps |
| Stats – Std. Dev | 82.18 | fps |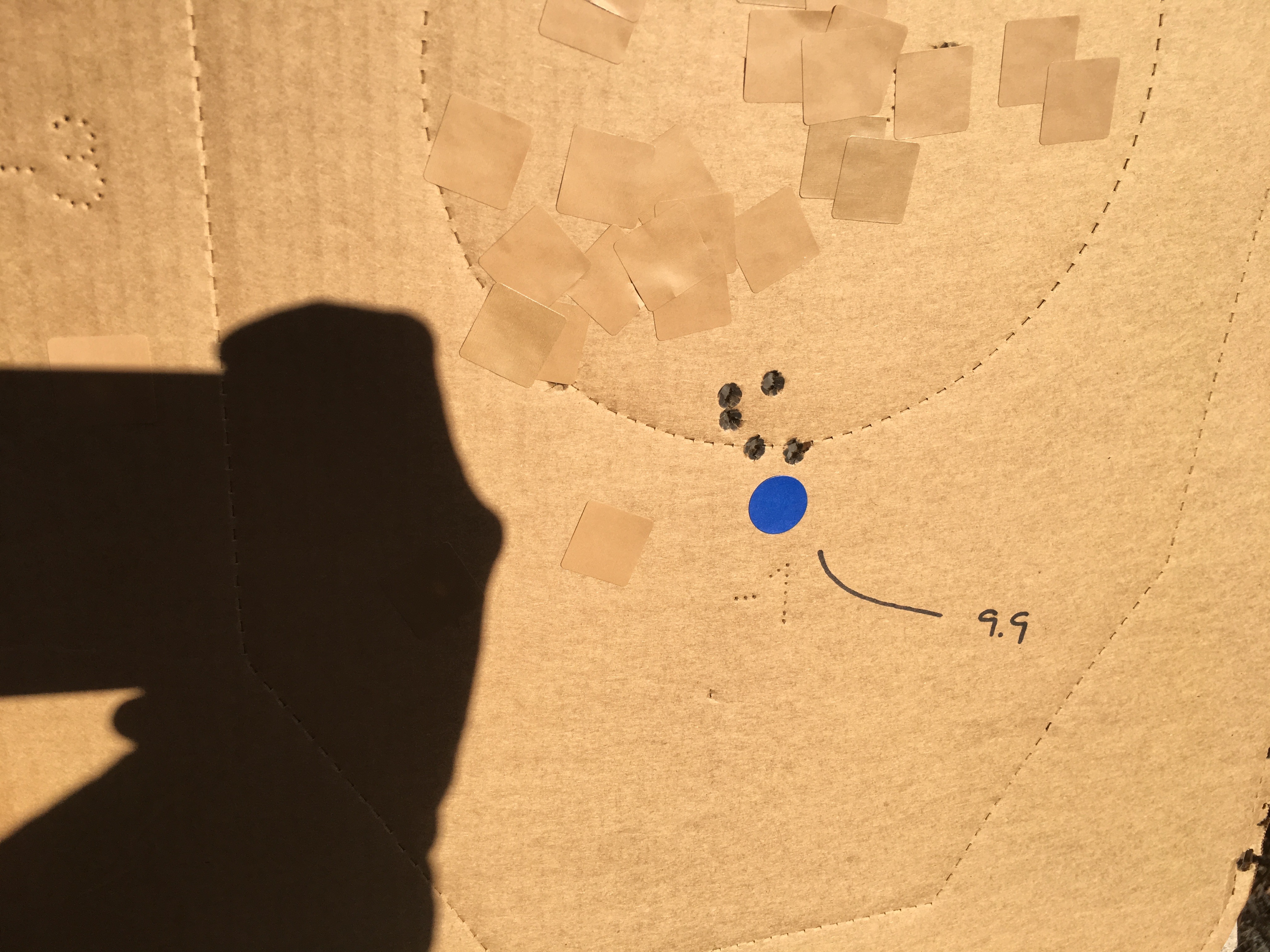 I kept coming up with things to do with the Labradar.  I ended up measuring 10 shots of 55 grain 5.56 over 23.6 grains of varget from a 11.5 in SBR supressed, the same SBR unsupressed and then a 16″ standard rifle just to see the differences in velocity:
| | | | | |
| --- | --- | --- | --- | --- |
| | SBR – Suppressed | SBR | Standard Rifle | |
| Stats – Average | 2172.45 | 2158.08 | 2439.6 | fps |
| Stats – Highest | 2250.56 | 2221.8 | 2463.82 | fps |
| Stats – Lowest | 2122.62 | 2099.7 | 2410.31 | fps |
| Stats – Ext. Spread | 127.95 | 122.1 | 53.51 | fps |
| Stats – Std. Dev | 45.59 | 38.86 | 19.53 | fps |
The velocity spread on these shots was much smaller, so maybe H110 just doesn't meter as well as Varget?  Lots more to do before I have to give back the toys 😉