The county I live in (Grant) is dry (no alcohol sales) but there is a special vote on Dec 22nd to put it to the public to see we want to go wet. I got this in the mail today: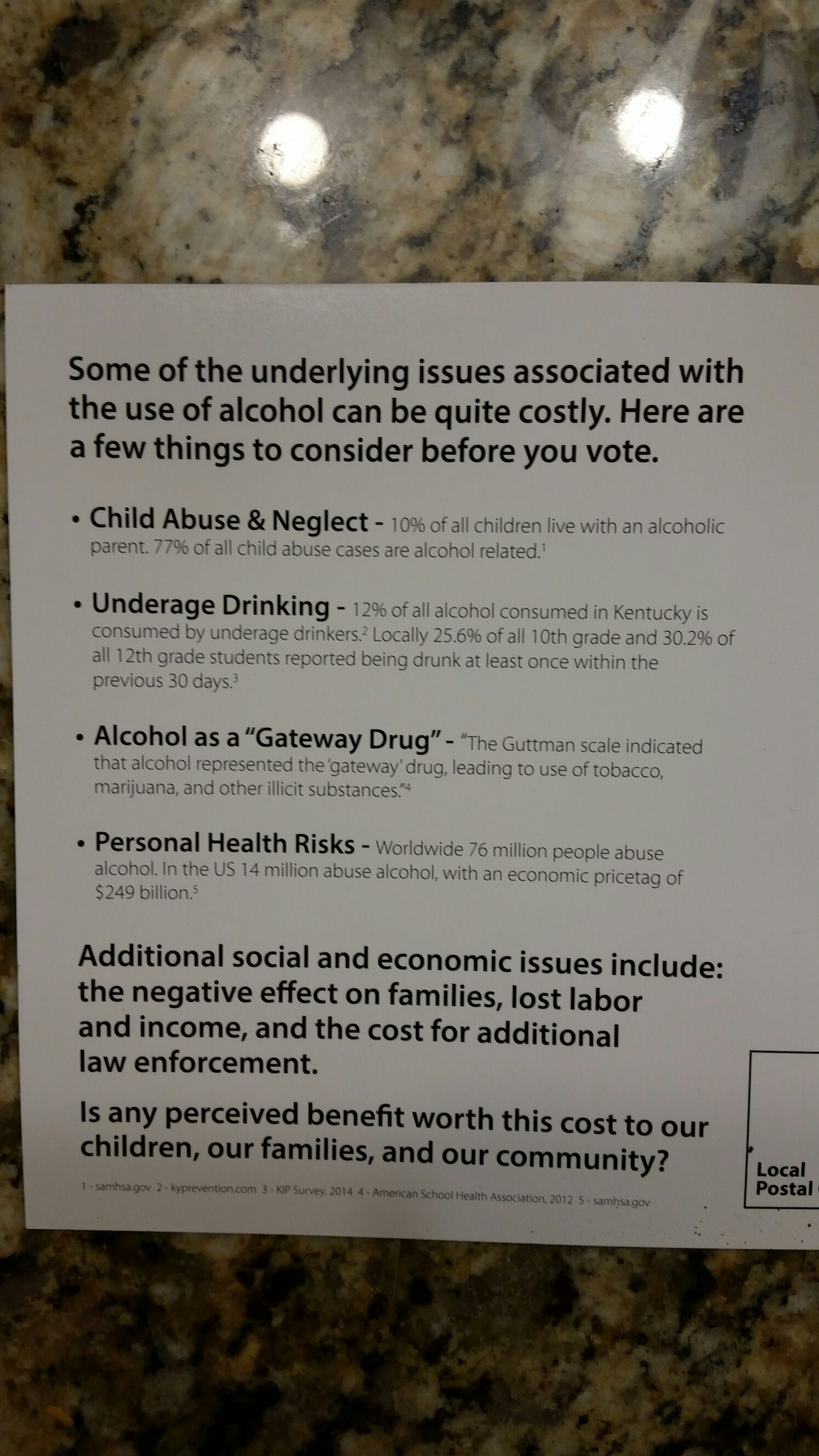 A list of all the bad things that will happen if we go wet. I think they covered them all except mysogyny.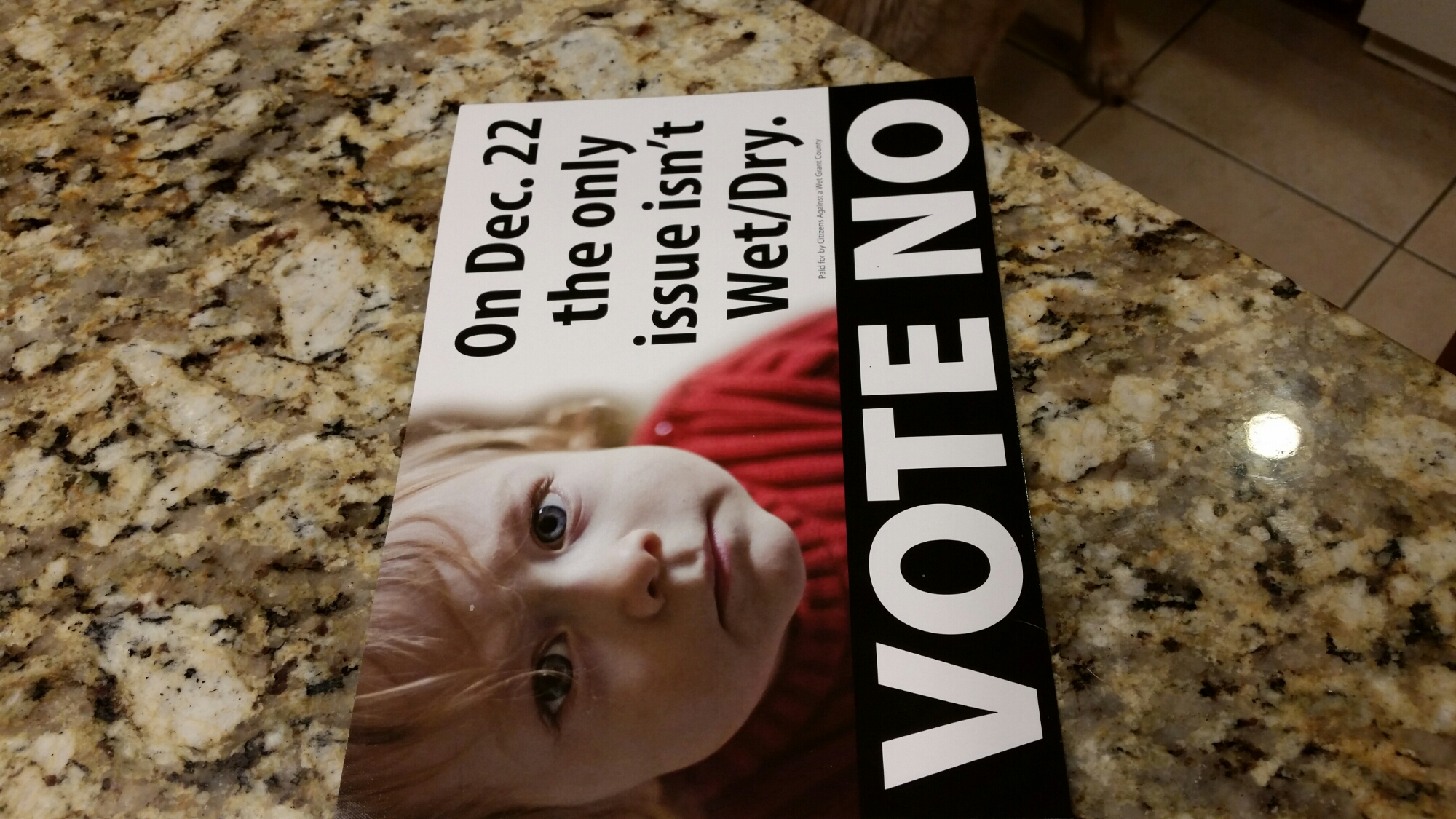 It's for the children after all.