We welcomed the 4th and final horse to the farm on Monday. I only say final because we have 4 stalls and no real room to build any more. Plus we only have enough pasture to manage 4 if we get a drought again, so this should be it…until one kicks the bucket.
The new one is a 6 year old, 15.2 hand unregistered paint currently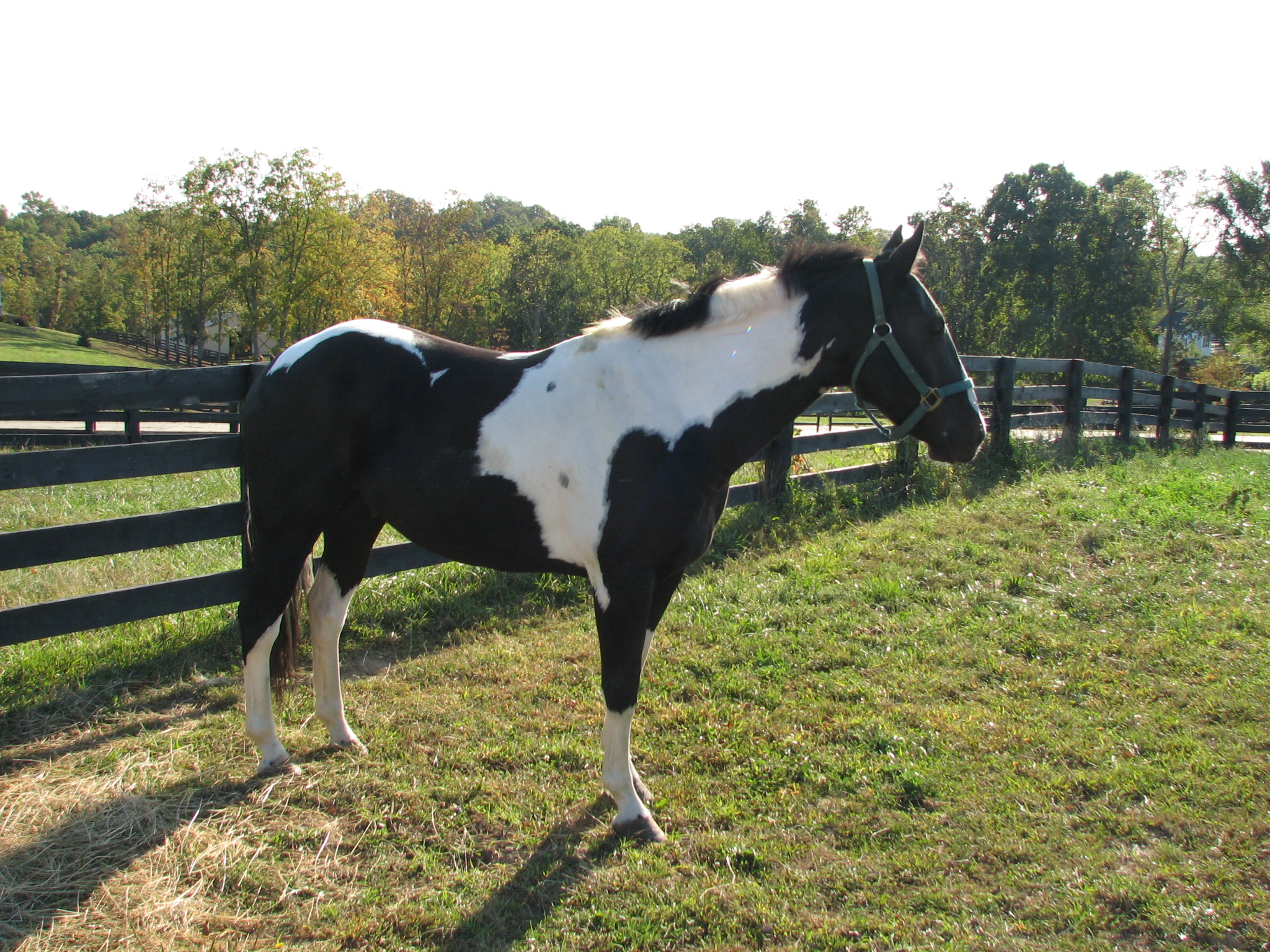 He spent the summer as a lead pony for the thoroughbreds that run at Turfway Park. He was a little hyped up when we first got him, but has settled in pretty well. I guess it was being stuck in a stall for 23 hours a day and eating all that race horse food.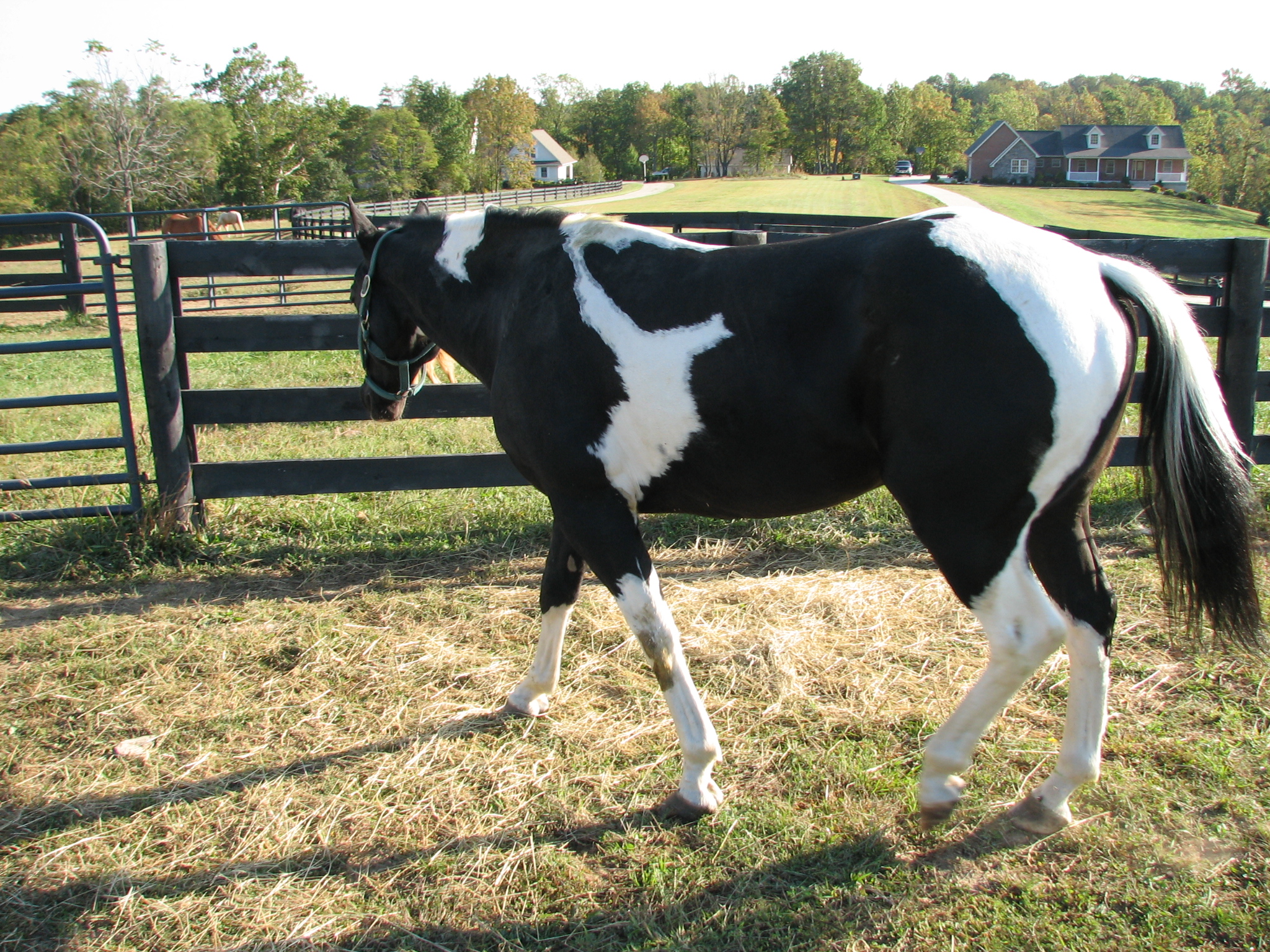 I said his name is currently
named Dr. Pipper.
Dr. Pipper since my wife hates that name and as he is unregistered we can change it. From the papers we got, his last name was Black Hawk, so he's already had at least two names. So in the spirit of tapping in to the wisdom of crowds, what should we name him?
Current contenders are: Oreo, Commanche and Pippy Long Stoncking (I don't that last one will actually win, but it is kind of funny). What's your suggestion?