After our meeting yesterday we headed further up in the mountains to a town called Leadville, which I leaned is the highest incorporated town in the United States, at 10,200 feet.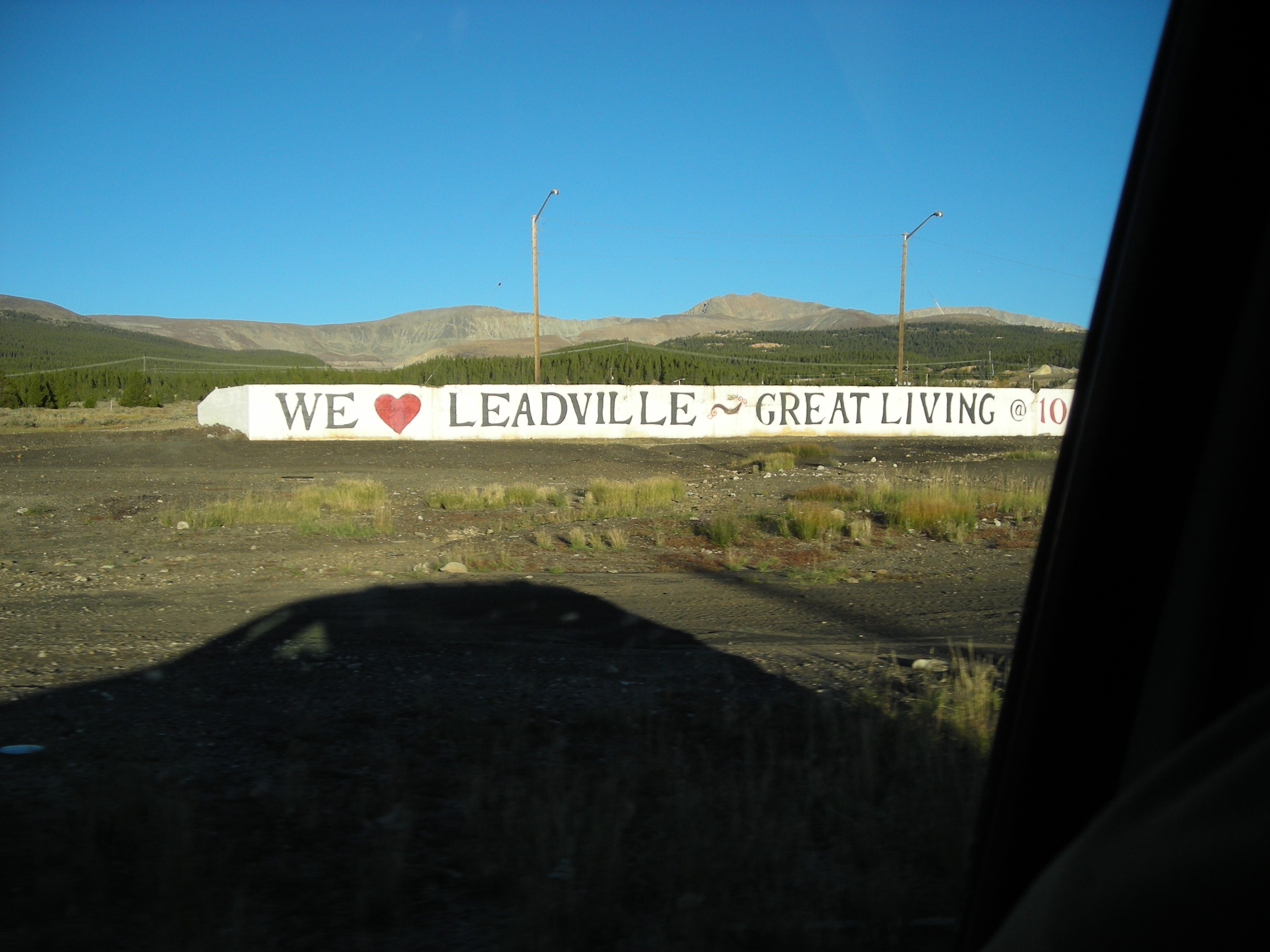 We drove a few miles out of town to Continental Divide ATV and signed away our lives on a few pages of legal forms. We drove a few miles further out and got a brief instruction on how to start and stop our Polaris ATVs. We started up the hill, and didn't get 1000 yards from the start before there were problems.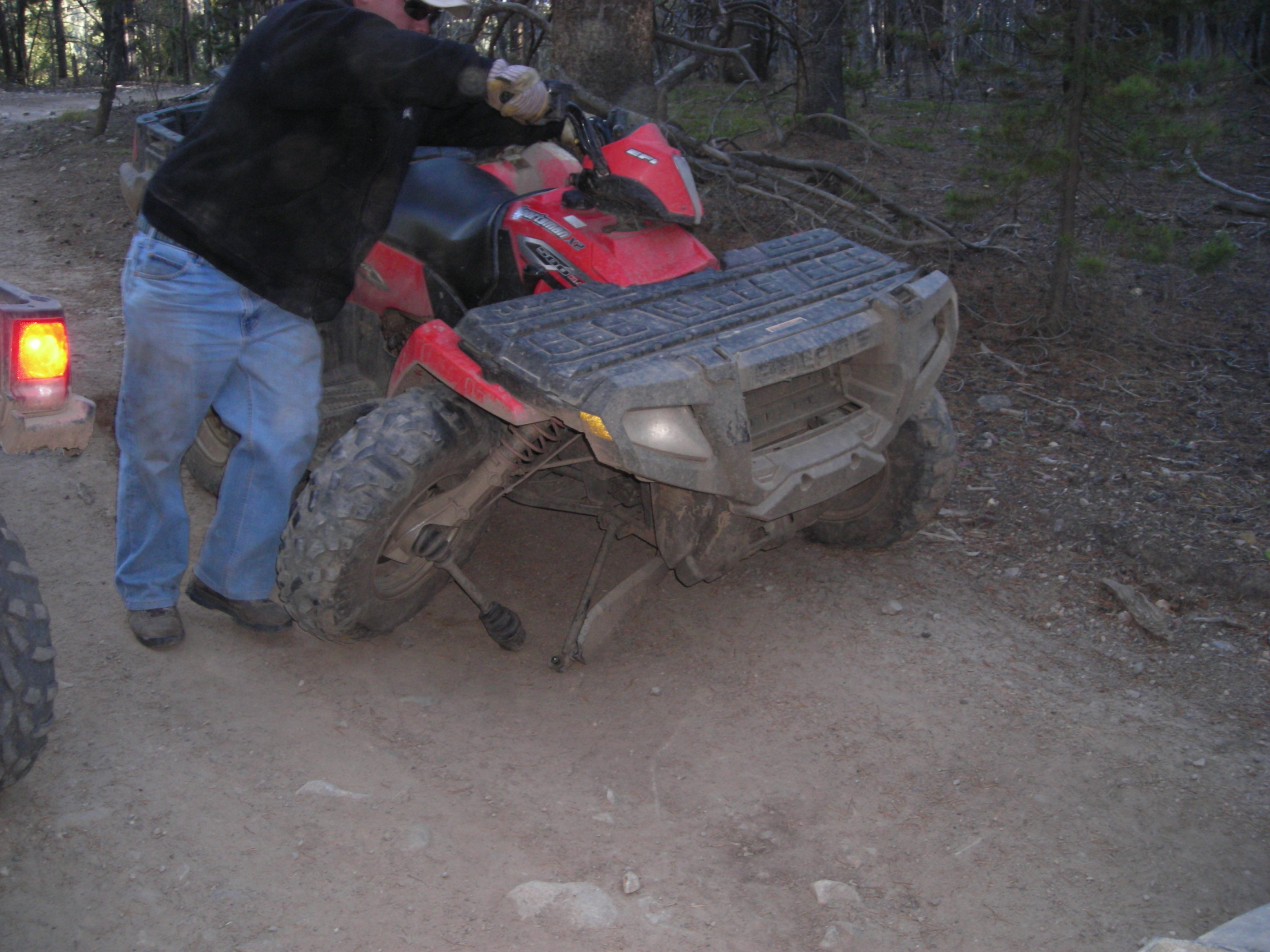 Evidently this happens all the time, as the tour guides weren't all that concerned about it. Of course the driver of this machine was a little more concerned since he was going ~20 MPH at the time. The rest of the trip was fairly uneventful from a mechanical standpoint.
The scenery was beautiful. The air was thin. The puddles were deep.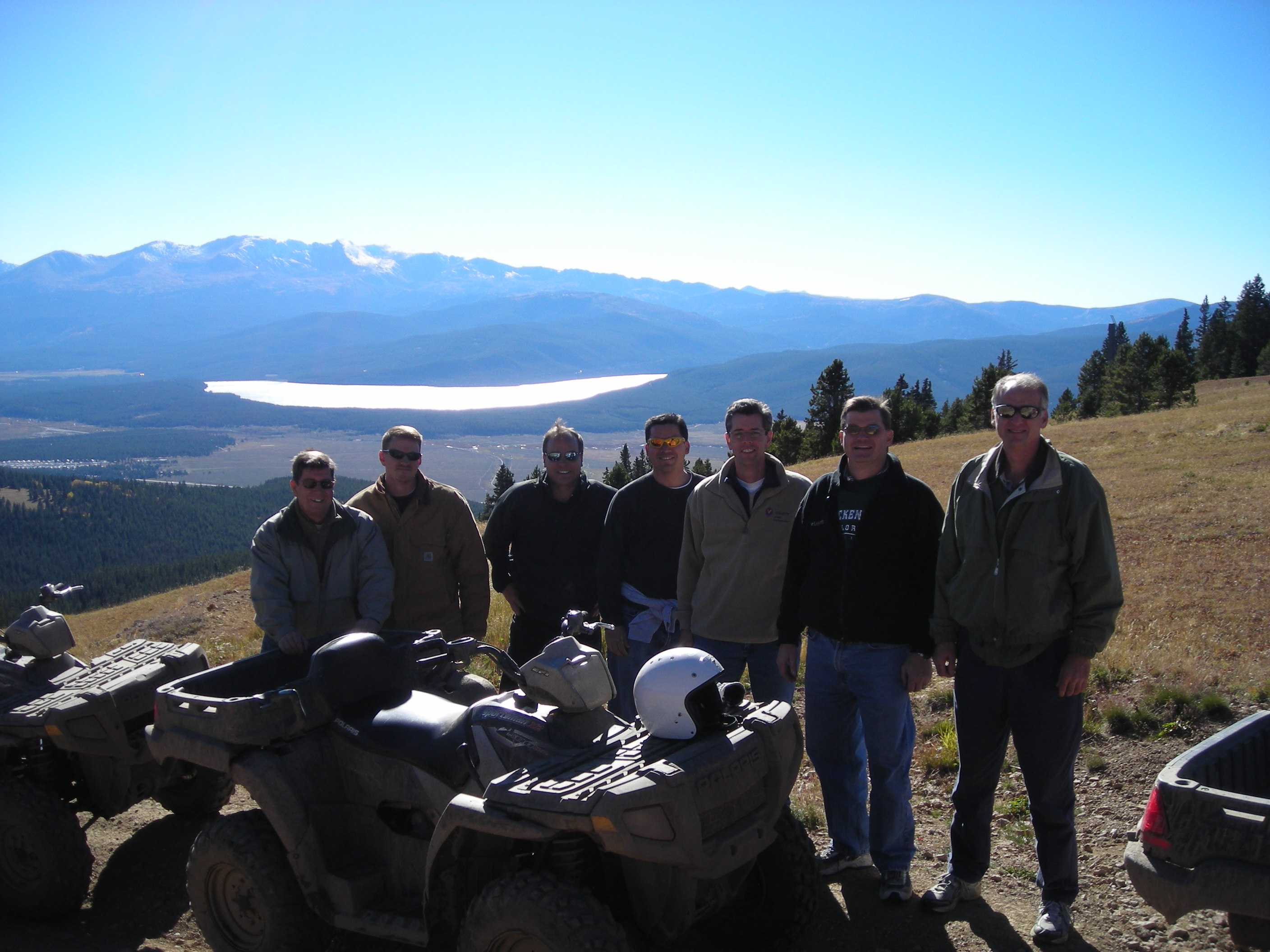 We went up the trails to about 12,500 feet and then climbed on foot another 300 feet. The view was spectacular.