Since the TSA decided that toothepaste is no longer a threat to national security, I headed over to the Super Target yesterday to pick up a few items that fall within the new rules. While there, I saw this: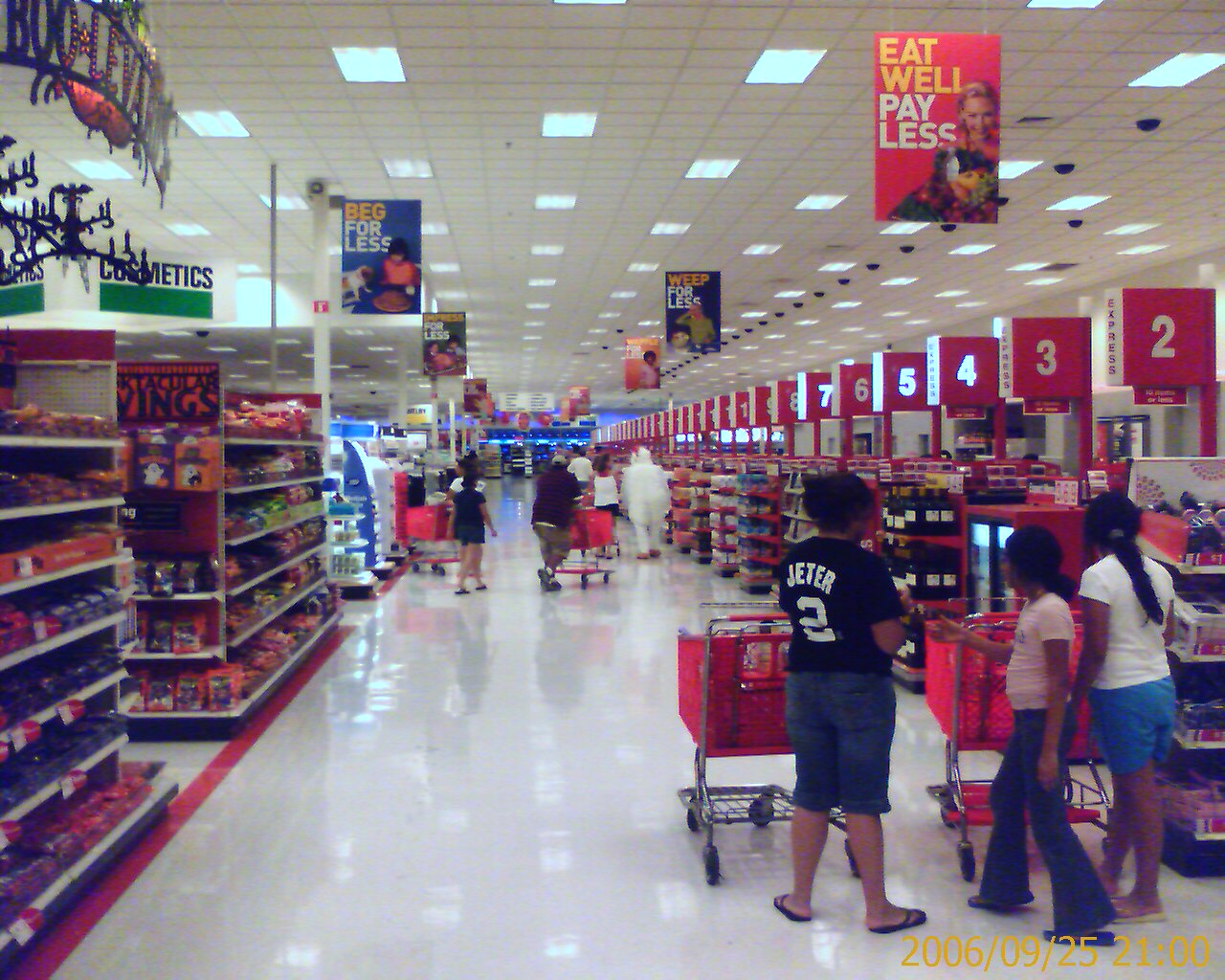 (Hint: look in the upper right had side of the pic). Now let's say you had a job where you had to wear a chicken suit all day. At the end of the day your girlfriend / wife comes to pick you up and says "Honey, we need to go to the store." Would you:
a – ask to run home to change clothes
b – at least take your chicken head and feet off before going in
c – wear the whole suit through the whole store.
You can see what this guy picked. I guess this just proves that if your job involved wearing a chicken suit, you did't get there by planning ahead.