Yesterday was the kickoff our Americas Innovation Leadership Summit in sunny Scottsdale, AZ.  I had intended to live blog during the morning sessions, but unfortunately had some connectivity problems, so I am catching up with yesterday's speakers today and will post today's tomorrow.
The Innovation Leadership Summit is an annual event that we hold with top customers in each of our three business zones.  This one is for our Americas zone and has nearly 100 customers from all over the United States, Canada and Latin America.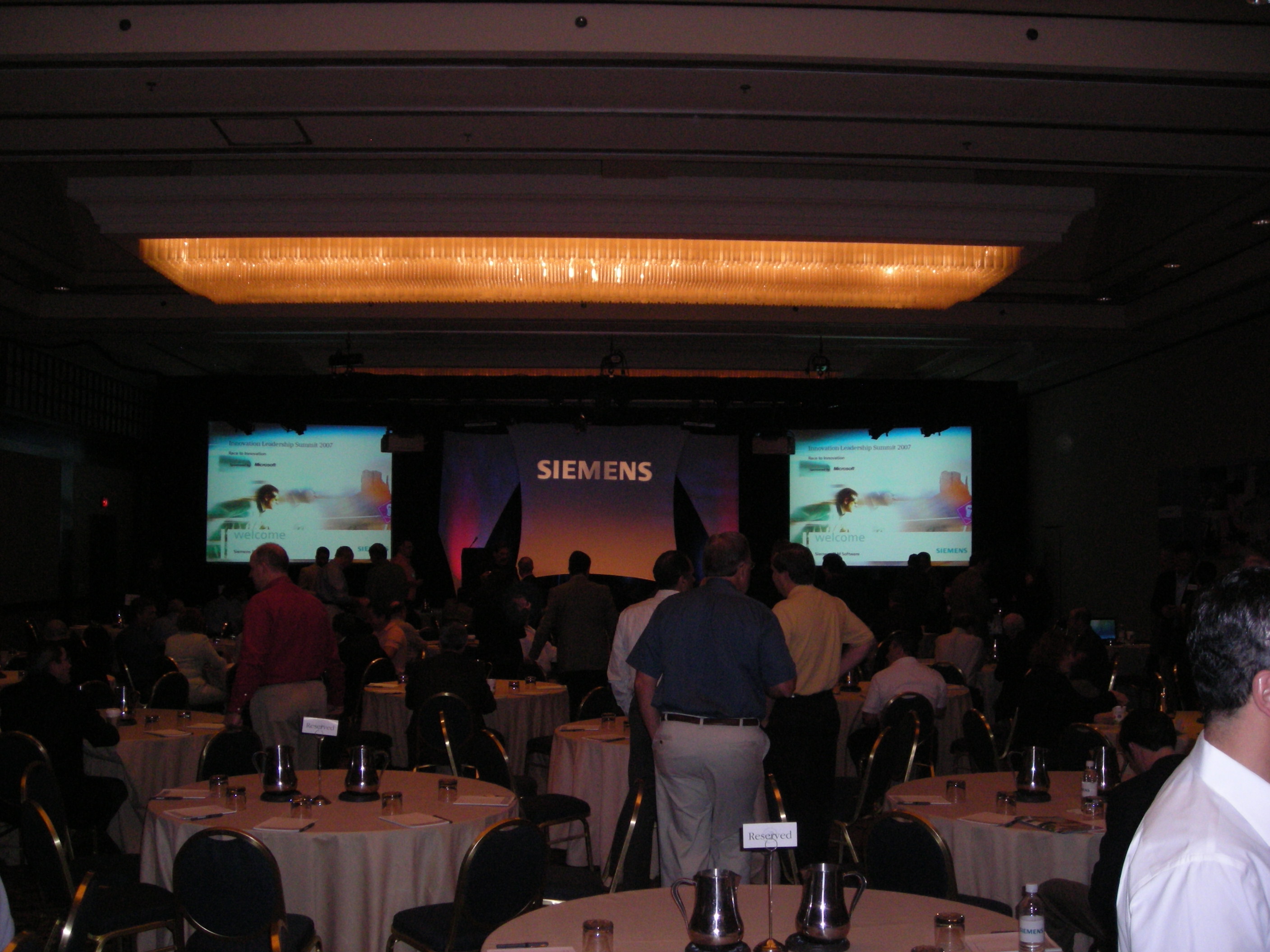 Our master of ceremonies for the event is Bill Carrelli, who started things off with a brief overview of the event and then introduced our SVP of global sales and services, John Graham, and our GM of the Americas zone, Dave Shook.  Last up from Siemens PLM Software was Helmuth Ludwig, who gave a great overview of our strategy and direction.
Then it was time for our customers and partners to speak.  The day one line up included:
Allan Behrens, Director from Cambashi
Tom Soderstrom (IT CTO) and Michael Stefanini (Senior Engineer) from NASA Jet Propulsion Library
Jim Sistek, CIO from Visteon
Diane Bryant, VP from Intel
Bob McDowell, VP from Microsoft
Karl Ulrich, Wharton Business School
Tim Reed, VP from Adams Golf

It was a great day and once today is finished I will get some quick summary posts up on each presentation.